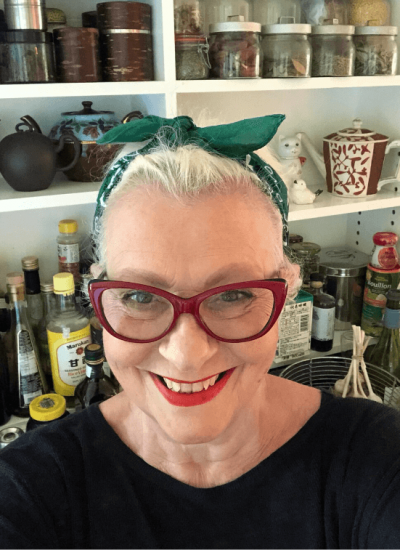 As many of you know, I'd been looking forward to traveling to Italy with you for a pair of fabulous Spring and Fall cooking retreats in Tuscany. Then Covid struck, making travel first unsafe then impossible, in fact we may not be able to go anywhere much before 2022. But life is nothing if not about turning lemons into lemonade!
We have all had to cook more than usual, a good thing to hone rusty skills, though sometimes even a cooking advocate like me found it too much! Summer and eating outdoors brought some respite, but now winter is on its way, and most of us are heading back indoors with the Holidays looming. This seemed to me to be a good moment to start offering Zoom classes, starting off with some easy Holiday menu ideas perfect for smaller gatherings, tiny feasts if you will, and classes of basics, like pastas, soups and salads (and simple desserts) to give you ideas for quick, easy meals between the Holidays. Check out my first two sample classes below! 
At the end of January, I'm going to be offering a new series of plant based classes to make home cooking chores less onerous with food that's easy, tasty and healthy! Watch this space!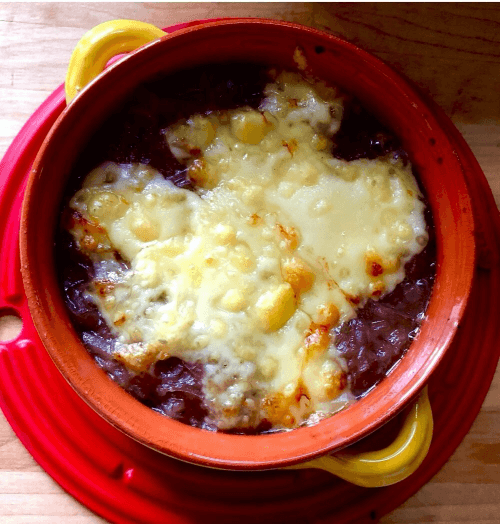 December 8th - 5:30pm EDT
Want to eat something easy, healthy and fast in the calm between the Holidays, something that uses seasonal veggies? Look no further.
Cook along with me as I put together an easy meal of tasty Carabaccia – the yummy Tuscan red onion soup, topped with grilled bread and cheese, which I've paired with a crunchy, mustardy endive & watercress Salad, and a simple dessert of apples baked with dates and walnuts, which are great for breakfast too.
Tiny Feasts: Spaghetti with Clams
December 17th 1- 2:30 pm EDT
With Christmas Eve and the Feast of the Fishes coming up, easy seafood dishes are a must!
Cook along with Ann as she makes 2 of her favorite Italian seafood dishes, classic white spaghetti with clams and, a light and lemony shrimp and arugula salad. Simply good!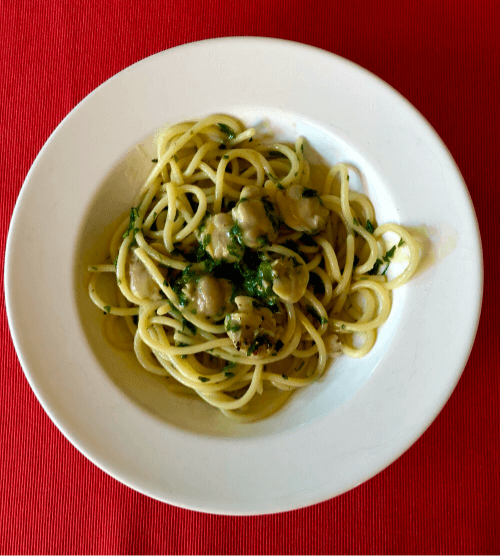 Classes last 60-90 minutes.
Each person signed up can cook with a friend or partner in their kitchen. For all classes you will receive an equipment list, a shopping list, and instructions on what you will need to prep to cook along with Ann!
Interested in your own private Zoom class?
If you want to learn more about eating and cooking healthy, delicious plant based meals, you can book Ann to teach a private Zoom class for you and your friends. Please email us for pricing and details at: