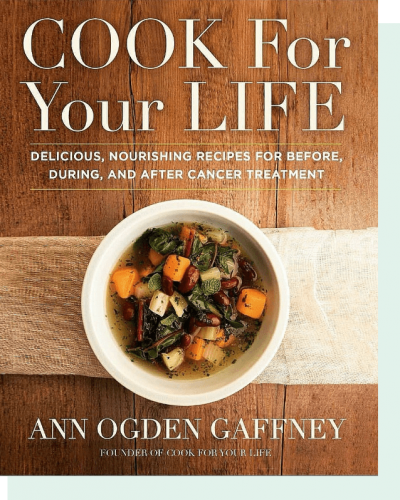 James Beard nominated, and the winner of a Books for a Better Life Award, Cook for Your LIFE is wonderfully innovative.
Unlike most cancer cookbook authors, Ann is a survivor who understands first hand how treatment feels and what's needed to inspire fatigued cancer patients or time strapped caregivers to get up and cook. It is not about food as medicine nor food to cure. It is about the nourishing, comforting foods cancer patients crave.
Ann is also a lifelong foodie, so it is not uninviting invalid food either. Sure there is a delicious chicken soup and some soothing rice dishes, but there are also tasty mini pizzas, yummy fruit desserts, and delicious pastas! Once treatment is over, Ann's easy recipes are perfect not only for promoting healthy survivorship and reducing risk for patients, but for cooking up healthy meals for the family too.
With its smartly conceived intuitive format, Ann's cookbook puts everything you need in one place. With over 100 delicious, easy recipes, warm storytelling, and gorgeous photography, it is a cookbook designed to make it possible for patients, caregivers, and their families to cook together, heal together and, most importantly, eat together! Enjoy!
"Simple" Easy nutritious recipes short on ingredients and long on taste, great if you're a patient fatigued from treatment, or a caregiver strapped for time.
"Soothing" When all you want from your food is pure comfort, "Soothing" puts all those comforting 'chicken soup' kind of recipes together in one place, and easy to find when you need them.
"Safe" Recipes and tips to let you eat fearlessly and deliciously when your immune system is compromised.
"Spicy" recipes hit the spot when you're feeling a whole lot better and need strong flavors to blow away the taste changes caused by chemo drugs.
"Sweet" Those on chemo often find their sweet tooth activated. "Sweet" offers treats with reduced sugar, that are healthier, easy to make and perfect to eat in moderation.
"Scrumptious" After treatment, these recipes will take you back into normal eating and healthy survivorship. Like all the recipes in the book, these can help you and your family reduce risk by keeping meals deliciously varied with easy dishes rich in fresh fruits and vegetables, lean proteins and whole grains.
"Staples" The book starts out with a list of healthy pantry basics to make using the recipes in this book even easier.
Check out some of Ann's press here!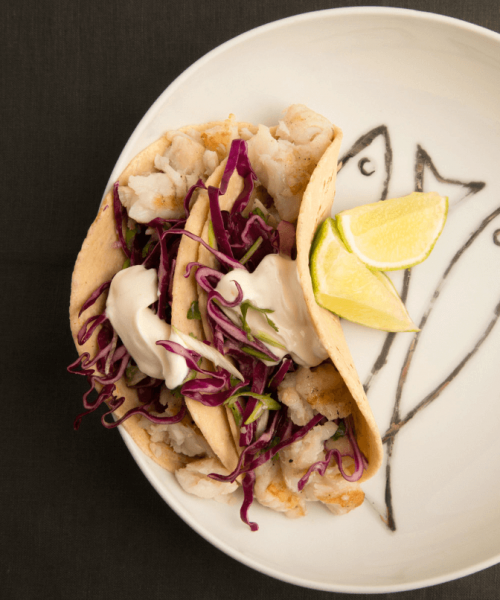 Cook for Your LIFE is available on Amazon or at your local bookstore. It is a great gift for yourself or for a loved one.
For an inside peek, check out the chapter synopses above or visit our online store.